BOOK A TABLE AT MEDICINE BIRMINGHAM
Medicine Bakery + Gallery in Birmingham is now open 9.30am – 5pm every day, offering our full takeaway menu as well as plenty of availability of spacious and safe seating for our brunch & lunch menu.
You can now book a table in advance at Medicine Bakery & Gallery in Birmingham. If you do change your mind please cancel your table within 24 hours.
Please note that the Medicine team are doing everything we can to ensure social distancing and the correct measures are being taken.
We look forward to serving you soon!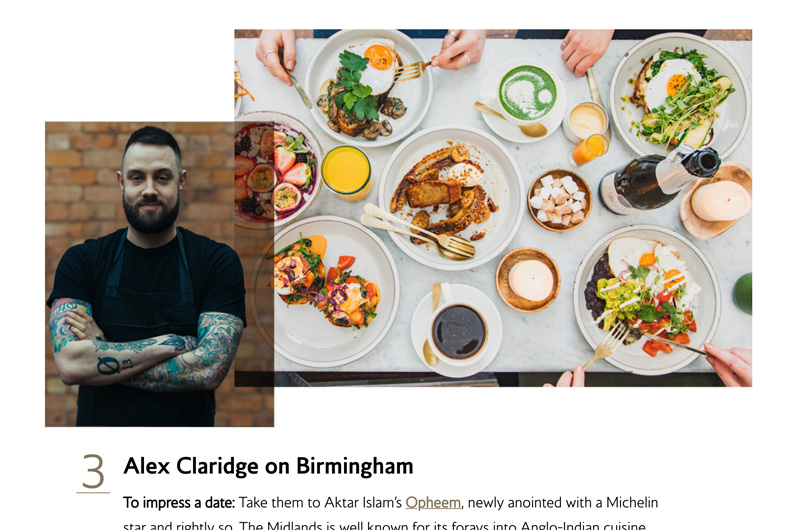 We were recently chosen as one of Alex Claridge's picks of the best places to eat and drink in Birmingham.
"This place will make even the coldest of souls weak at the knees."
READ MORE
BREAKFAST BOWLS
Jumbo Oat Porridge 5.5 (v)
Granola Jar 4.5 (v)
ALL DAY BREAKFASTS
Classic Breakfast 12
Vegetarian Breakfast 12 (v)
Vegan Breakfast 12 (pb)
BREAKFAST SANDWICHES
Sausage, Bacon & Fried Egg 6.5
Medicine Breakfast Sandwich 7.5
Halloumi 7 (v)
Halloumi & Bacon 7.5
Falafel 6.5 (pb)
BENEDICTS
Classic Benedict 9
Salt Beef Benedict 11 (gf )
Harissa Benedict 10.5
TOAST
Smashed Avocado 6 (pb)*
Pesto Ricotta on Sourdough 6.5 (v)
Homemade Beans on Toast 5 (pb)*
SWEET
Seasonal Fruit 9 (v)
Bacon & Maple 9
Banana Bread 9.5 (v)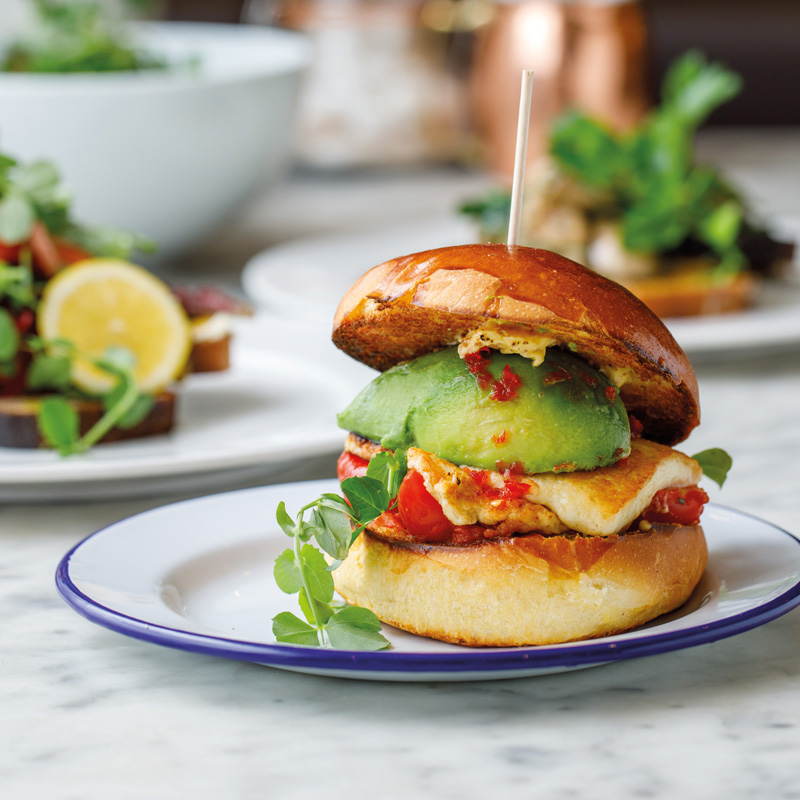 GRILLED CHEESE SANDWICHES
available for takeaway
Three Cheese Sourdough 4
Mushroom, Garlic & Comte 4.5
Croque Monsieur 4.5
Salt Beef Reuben on Rye 5
SIDE ORDERS
Fries & Aoli 3.5
Side Salad 2.5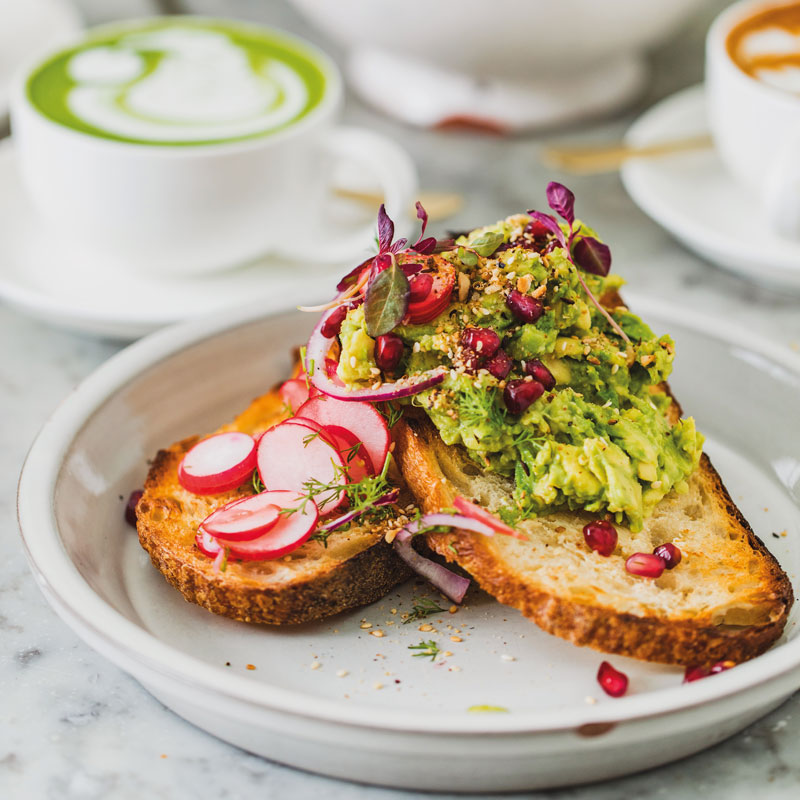 BRUNCH
Free Range Eggs on Toast 5.5 (v)
Turkish Eggs 9 (v) (gf )*
Salmon & Eggs 8.5
Masala Eggs 8 (v)
Mushrooms on Sourdough 9 (v)
Medicine Huevos Rancheros 9 (v) (gf)
ADD TO YOUR BREAKFAST
poached egg 1
fried egg 1
two rashers of bacon 1.5
two rashers of streaky bacon 1.5
avocado 2.5
chilli jam 1.5
black pudding 1
halloumi 2.5
chickpea falafel 1.5
LUNCH
Middle Eastern Buddah Bowl 9.5 (pb)(gf)
Duck Confit Tartine 10
Harissa Roasted Carrots & Halloumi 9.5 (gf) (v)
Harissa Chicken Salad Bowl 9.5 (gf)
LITTLE ONES MENU
all dishes 5 with a glass of apple juice or milk
Full English
Cheese on Brioche Toast
French Toast with Maple Syrup
Scrambled Eggs on Brioche Toast
Falafel, Toast & Hummus
DELI POTS
Hummus (Pb)(Gf)   2
Homemade Aioli (Gf) 2
Sausage Roll 3
Vegan Sausage Roll (Pb) 3
Homemade Chilli Jam   2.5
BAKERY
White Sourdough  3.5
Granary Sourdough  3.5
Sunflower Seed Rye  3.5
Sea Salt & Rosemary Focaccia  3
70% Chocolate Brownie  3.5
Salted Caramel Brownie 3.5
Nutella Blondie  3.5
Rocky Road 3.5
Superfruit Flapjack (Pb) 3.5
Carrot Cake  3.5
Jam Brioche Doughnut  3.5
Honeycomb Brioche Doughnut 3.5
Sticky Toffee Pudding Doughnut  4
Croissant  3
Almond Croissant 3.5
Fruit Cake (Gf)(Df)  3.5
Sticky Toffee Banana Bread (Gf)  3.5
Raw Brownie (Gf)(Pb)  3.5
Pecan & Maple Bun   3
Chelsea Bun 3
Chocolate & Hazelnut Cruffin 4
Passionfruit Meringue Cronut 4
Strawberry Shortcake Cronut 4
DRY GOODS
Plain Flour 1.5kg   2.25
Self Raising Flour 1.5kg 2.25
Strong White Bread Flour 1.5kg   2.25
Porridge Oats 1kg   2
Homemade Granola  (Pb)  3.5
Dark Chocolate Drops 100g   2
Milk Chocolate Drops 100g   2
White Chocolate Drops 100g     2
Milk Chocolate Raisins 100g    2
White Chocolate Cranberries 100g    2
BREAKFAST BOWLS

Jumbo Oat Porridge 5.5 (v)

Granola Jar 4.5 (v)

ALL DAY BREAKFASTS

Classic Breakfast 12

Vegetarian Breakfast 12 (v)

Vegan Breakfast 12 (pb)

BREAKFAST SANDWICHES

Sausage, Bacon & Fried Egg 6.5

Medicine Breakfast Sandwich 7.5

Halloumi 7 (v)

Halloumi & Bacon 7.5

Falafel 6.5 (pb)

BENEDICTS

Classic Benedict 9

Salt Beef Benedict 11 (gf )

Harissa Benedict 10.5

TOAST

Smashed Avocado 6 (pb)*

Pesto Ricotta on Sourdough 6.5 (v)

Homemade Beans on Toast 5 (pb)*

SWEET

Seasonal Fruit 9 (v)

Bacon & Maple 9

Banana Bread 9.5 (v)

GRILLED CHEESE SANDWICHES

available for takeaway

Three Cheese Sourdough 4

Mushroom, Garlic & Comte 4.5

Croque Monsieur 4.5

Salt Beef Reuben on Rye 5

SIDE ORDERS

Fries & Aoli 3.5

Side Salad 2.5

BRUNCH

Free Range Eggs on Toast 5.5 (v)

Turkish Eggs 9 (v) (gf )*

Salmon & Eggs 8.5

Masala Eggs 8 (v)

Mushrooms on Sourdough 9 (v)

Medicine Huevos Rancheros 9 (v) (gf)

ADD TO YOUR BREAKFAST

poached egg 1

fried egg 1

two rashers of bacon 1.5

two rashers of streaky bacon 1.5

avocado 2.5

chilli jam 1.5

black pudding 1

halloumi 2.5

chickpea falafel 1.5

LUNCH

Middle Eastern Buddah Bowl 9.5 (pb)(gf)

Duck Confit Tartine 10

Harissa Roasted Carrots & Halloumi 9.5 (gf) (v)

Harissa Chicken Salad Bowl 9.5 (gf)

LITTLE ONES MENU

all dishes 5 with a glass of apple juice or milk

Full English

Cheese on Brioche Toast

French Toast with Maple Syrup

Scrambled Eggs on Brioche Toast

Falafel, Toast & Hummus

DELI POTS

Hummus (Pb)(Gf)   2

Homemade Aioli (Gf) 2

Sausage Roll 3

Vegan Sausage Roll (Pb) 3

Homemade Chilli Jam   2.5

BAKERY

White Sourdough  3.5

Granary Sourdough  3.5

Sunflower Seed Rye  3.5

Sea Salt & Rosemary Focaccia  3

70% Chocolate Brownie  3.5

Salted Caramel Brownie 3.5

Nutella Blondie  3.5

Rocky Road 3.5

Superfruit Flapjack (Pb) 3.5

Carrot Cake  3.5

Jam Brioche Doughnut  3.5

Honeycomb Brioche Doughnut 3.5

Sticky Toffee Pudding Doughnut  4

Croissant  3

Almond Croissant 3.5

Fruit Cake (Gf)(Df)  3.5

Sticky Toffee Banana Bread (Gf)  3.5

Raw Brownie (Gf)(Pb)  3.5

Pecan & Maple Bun   3

Chelsea Bun 3

Chocolate & Hazelnut Cruffin 4

Passionfruit Meringue Cronut 4

Strawberry Shortcake Cronut 4

DRY GOODS

Plain Flour 1.5kg   2.25

Self Raising Flour 1.5kg 2.25

Strong White Bread Flour 1.5kg   2.25

Porridge Oats 1kg   2

Homemade Granola  (Pb)  3.5

Dark Chocolate Drops 100g   2

Milk Chocolate Drops 100g   2

White Chocolate Drops 100g     2

Milk Chocolate Raisins 100g    2

White Chocolate Cranberries 100g    2